Welcome to TNG!
Your Job Search Starts Here
Team Networking Group
TNG is designed to help professionals find their next career position as quickly as possible. We do this based on several core concepts:
To be ideal, your next job must fit you.
Job hunting is a broken process and to overcome this, you must engage differently
Most jobs are unposted and only available to those who know how to find them
As a seasoned professional, you have knowledge, skills, and experience that must be shared in order to maximize your job search
Lifelong learning is key to success in business, life, and your job search
As a group, we are stronger, smarter, and can find more opportunity than one individual on their own
As an individual, you have a responsibility to yourself, your family, and the group to participate at your highest level


TNG Meeting Details
Members, log it to get details and calendar links.
TNG Gold
Meets Wednesday 9am to Noon EST
TNG Boost – FREE with Registration
Meets Tuesday 7pm to 8:30pm
TNG Gold has a maximum of 20 members. TNG currently meets virtually using Zoom videoconference technology.
TNG Membership
The truth is, finding a job today is a challenge. From automated screening systems designed to weed out anyone who is not a perfect fit to the reality that many job postings are simply phantom listings, it can be discouraging to spend lots of time finding a listing, crafting your cover letter, optimizing your LinkedIn and resume, only to get a 'ding' letter. Or perhaps no response at all.
TNG is a membership organization. We currently we run 2 unique groups designed to help job seekers.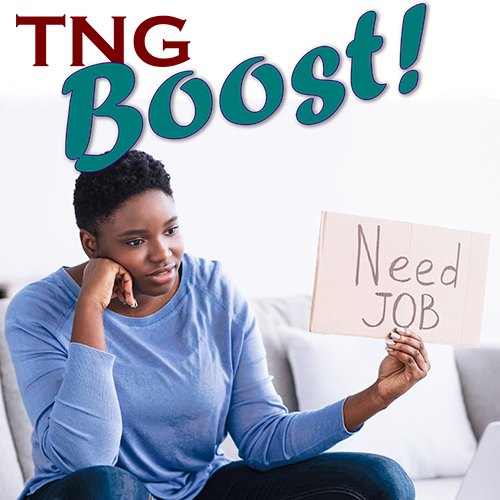 TNG Boost –
Free with Registration
TNG Boost is for job seekers both employed and unemployed. It is an extension of the TNG teaching with a focus on you and your needs. Each week will consist of check in and networking as well as discussion of job search challenges.
TNG Boost is an evening program allowing for those in 'bridge' jobs to attend as well. There is no charge to attend, however we ask that you register.
If you are searching for a job, or are considering a transition, check out TNG Boost. There is no cost, simply register and join us.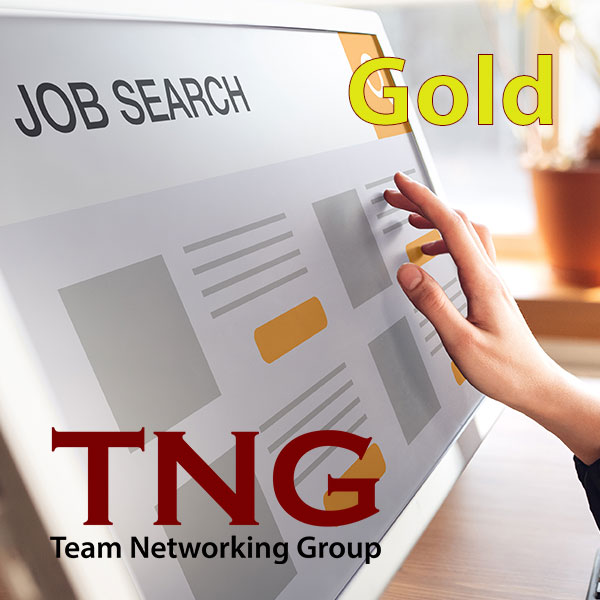 TNG Gold Membership
Gold members are active, mid-career job seekers. We meet weekly on Wednesday from 9am to 10:30am via zoom video conference. TNG Gold includes training on topics such as:
Identifiying the job that matches your skills
Creating a marketing plan to promote yourself
Strategic networking to find your next job
Skills for becoming an expert interviewer
Gold members get the chance to interact with each other, access coaching from the TNG staff, and network with the many TNG alumni. As a Gold member, you'll also be able to attend TNG Boost and TNG Online.
There is no cost to join TNG Gold but you must pass a screening interview.
Frequently Asked Questions
Does TNG Work?
Believe it or not, it does. Not the same for each member, but here are some placement statistics
2020
Number of Members Who Found Jobs (out of 40 member capacity)
Months Required to Get That Next Job.
Over 60% got their next job in 6 months or less
Over 75% of members found their next role within 9 months
Historic Data
2018, 78 placements = 1.5 jobs found per week
2019, 88 placements = 1.7 jobs found per week
2020, 66 placements = 1.3 jobs found per week (including during pandemic)
How Much Does TNG Cost?
TNG sessions are free. Our weekly Boost program runs on Tuesday nights from 7pm to 8:30 EST. Join us by registering.
Our TNG Gold program meets on Wednesday mornings from 9am to 11am EST. This group is by invitation only. If you visit us through boost, or reach out via our online form, we'll be happy to discuss next steps so that you can join us.
We do offer job search coaching through our parent company Leadstra. Coaching cost $100 per month and includes two dedicated meetings per month. For more information, click here.
What Comes With Membership?
Gold Program
A minimum of 8 hours of facilitated live group interaction and training each month
Access to up to active TNG members and hundreds of alumni willing to network and assist you
Member services such as a video archive and our TNG exclusive (TNG active and alums only) LinkedIn forum
A segmented curriculum that features training, workshops, and guest speakers
Personal access to your trainer and facilitator for individual mentoring
Introduction to advanced tools like LinkedIn influencer training, video interviewing, and sales training.
TNG Boost
Interactive weekly meetings
Access to all TNG members to network
Acess to TNG video archive
Access to TNG LinkedIn private community
Personal coaching from TNG Staff
Click here to learn more TNG memberships
What Level of 'Screening' Must I Go Through?
The core of TNG is its members. Each is a professional committed to finding new work and helping others in their group by participating actively. We focus on mid-career professionals and tailor our training to those jobs and the tactics to find them. We also limit our group membership to 20 people as we've found larger numbers diminish the experience and limit the value each member receives.
To be effective, and to provide the best service to you, we screen our membership candidates before inviting them to join. Initially that is a review of your resume and LinkedIn profile. We won't criticize your work (heck, our job is to help you make those things better), but we do want to make sure you fit our ideal profile. After that, we conduct a short interview to explain the program to you and get your commitment to participate.
Assuming all that checks out it is then your turn to decide if we are good fit for you.
Do I Have to Live in Indiana or Indianapolis?
TNG was founded in Indianapolis and originally our meetings were local and in person. Now, our meetings are virtual allowing us to help members from all over the country. 
As we expand, our goal is to regionalize our groups to better serve each member locally. However, we've found that our training and support are extremely effective regardless of a member's location. 
How Does TNG Compare to Others?
TNG strives to differentiate our services from others in the job search marketplace. Our feeling is that anyone looking for a new position should investigate all options and engage with the ones that offer the most value for them.
Generally, offerings available to job seekers break down as follows:
Company paid "Fee Based" Outplacement Services – These firms provide displaced employees outplacement training and coaching services as part of the severance package arranged by their previous employer. Generally, participants are provided job search services for a specific time period as part of the agreement with the employer. Participants generally have access to training, resume development, some networking and limited coaching services.
Government supported programs – Work One is a good example. The programs are usually free to the job seeker and offer a wide variety of learning subjects.
Community supported programs – Passport to Employment is a good example. These groups generally meet on a regular basis and provides a variety of learning and networking opportunities. The structure of their services and training vary. Fees are generally free or very inexpensive.
Private group programs – TNG falls into this category. We offer specialized, structured job training along with coaching in both group and individual settings. Our services are currently compensated by membership fees. It is important to note that TNG membership continues until the member finds a job or opts out of the program. Our services do not expire. Not all private groups have similar policies so make sure you check the program details carefully.
Private individual programs – These are personal career coaches. Most provide one on one services or workshop programs. Their fees vary and may be per event (i.e. workshop), per activity (i.e. resume creation) or hourly (i.e. coaching). Standard coaching rates run between $50 and $200 per hour. TNG works with several career coaches and experts that we can highly recommend for those who seek individual coaching.